Copyright © 2015-2023. Chips Galore Cookies and More, LLC All Rights Reserved.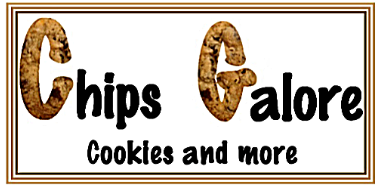 Custom Made to Your Colors and Themes
Your Logo or Photo Printed on Cookies, M&Ms
Cookies Cookie Cakes Cakes Personalized M&Ms
Cookies and Desserts for Your Occasion.
Items are made to order using your color scheme or theme. Some gluten free and sugar free items are available upon request.
Menu is representative of popular items. Other cookies, cakes and desserts available upon request.
To Place Your Order Call: 321-259-2897
Cookies - Chips Galore, drop size 2" to 3"
Logo Cookies
Macaroons, Shortbread, Sugar Cookie Cut Outs
Dipped Oreos,
Teenies
Cakes - Layer Cakes, Character Cakes, customized
Cookie Cakes - 14" round, customized
Cupcakes - Regular size and Mini size
Cake Balls or Pops - Dipped in Chocolate, Sprinkles or Drizzle